Traveline North East provides complete, impartial information about all public transport services including bus, train, Metro and ferry.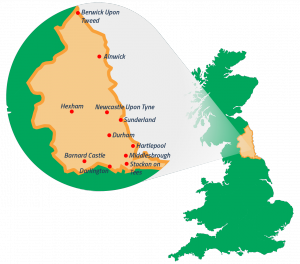 We cover journeys anywhere in North East England, plus travel anywhere in the United Kingdom on the national rail and coach networks. There is a national Traveline network covering the whole of the United Kingdom (UK), see other regions for details.
Traveline North East can provide:
Information on the web: plan a journey using this website.
Information by phone: call traveline-phone on 0871 200 2233, 7.00am and 10.00pm, 7 days a week (except Christmas Day); and we provide a 'reduced hours' service on Boxing Day and New Year's Day.(Calls cost 12p per minute plus any charges your network provider makes).
Information on your mobile: get information (including real time information) through Traveline NextBuses
The area we cover includes the whole of the North East region, including Northumberland, Tyne & Wear, County Durham and Tees Valley.
Find out more about us.